Feel free to reach out anytime!
The gardener and designer behind The Blooming Crate
Hi there,
I hope you find my naturalistic, creative approach, and my passion for working with pre-loved items, inspiring.
I do my best to support small businesses and source locally for fresh blooms, unique gift ideas and great instructors to teach fun and informative classes.
Have a question? Want to discuss a collaboration? What to make your event more memorable? Please reach out anytime!
Thank you.
Franca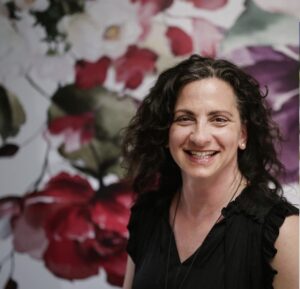 Locataed in the blue building with the wrap around porch.
71 Baldwin Street, Unit 1, Brooklin,
289-356-4229
Tuesday – 9am to 3pm
Wednesday – 9am to 3pm
Thursday – 9am to 7pm
Friday –  9am to 5pm
Saturday – 9am to 3pm
I look forward to your visit.