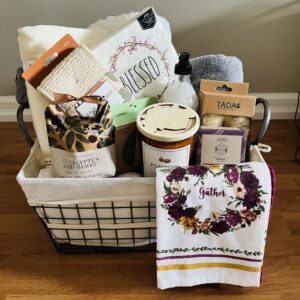 Gift Baskets
Select a theme and budget and we'll take care of the rest, including delivery. We do our best to source as many locally made products as possible.
Order Now
Made in Canada
An assortment of stylish, handmade, concrete pots with easy-to-care
succulents and fun puns.
+ Contact me for the entire selection
Made in Ontario
Soy based candles infused with essential oils and hand made by an amazing mom and her two sons who are donating a portion of sales to a charity of their choice each month.
+ Contact me for size and scent selection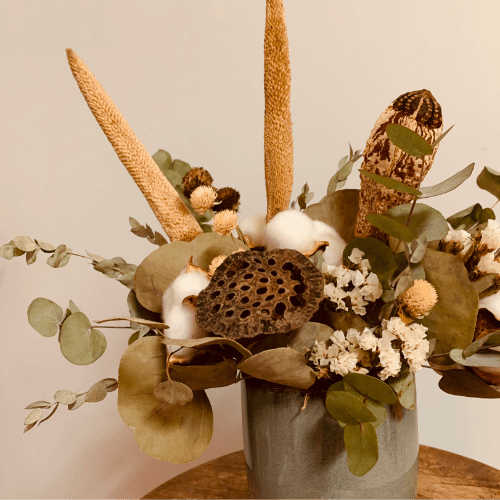 Endless Options
Dried flowers are a great way to enjoy the beauty of flowers every day. Some are from my garden and others are from local flower farmers and vendors. Select neutral or bright colours, a pre-made bouquet or a single stem and a ceramic vase or a glass bud vase to display them in.
+ Order a custom bouquet
Tea Time
So glad to see Tea Time has become a daily ritual for many. Enjoy a tasty cup of loose leaf tea blended by a Tea Sommelier in Ontario.
+ Contact me for the entire selection
Hand Crafted
These hand crafted bath and body products are absolutely divine! Their creamy lather is gentle on your skin and there are a number of scents to choose from.
+ Contact me for the entire selection
Gift certificates are also available!